Doom Steam CD Key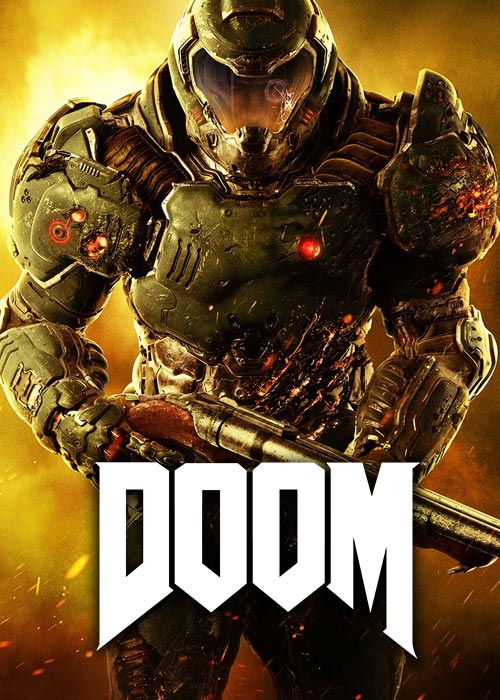 -85%
Doom Steam CD Key
Original Price

EUR 55.79

Present Price

EUR 8.56

Earn Up to EUR 0.68
Nouveau (nouvelle) Chaud
DOOM ,développé par id Software, le pionnier des jeux de tir à la première personne et du mode match à mort multijoueur, DOOM revient sous une forme moderne qui conserve sa difficulté et sa brutalité. Que vous décidiez d'éradiquer des hordes de démons sorties tout droit de l'Enfer dans la campagne du jeu ou que vous combattiez vos amis dans l'un des multiples modes multijoueur, le programme est le même : des démons sans pitié, des armes d'une puissance inouïe et des mouvements rapides et fluides qui sont les fondations de ce jeu de tir intense à la première personne.. Prolongez votre expérience de jeu en utilisant l'éditeur DOOM SnapMap pour créer, jouer et partager facilement du contenu avec le monde entier. HISTOIRE : Vous êtes venu ici dans un seul but. L'immense centre de recherche de l'Union Aérospatiale Corporatiste sur Mars est envahi par de puissants démons et seule une personne peut les empêcher de passer de leur monde au nôtre. Vous êtes un Marine DOOM solitaire et vous avez été activé dans un seul but : leur extermination totale. FONCTIONNALITES CLES : Une campagne sans merci Pas de couverture pour vous protéger ni de pause pour vous régénérer lorsque vous combattez les hordes infernales. Combinez votre arsenal d'armes futuristes et emblématiques, vos améliorations, vos déplacements et un système avancé de combat au corps-à-corps pour repousser, découper, piétiner, écraser et faire exploser les démons de manière violente et créative. Le retour du multijoueur classique d'id Dominez vos adversaires lors de combats furieux en arène dans le style classique de DOOM. Annihilez vos adversaires aussi bien dans des modes classiques qu'inédits en utilisant votre propre mélange de talent, d'armes puissantes, de déplacements verticaux et de bonus uniques vous permettant d'incarner un démon. Des possibilités infinies DOOM SnapMap, un éditeur polyvalent puissant et facile à utiliser, vous permet d'allonger votre expérience de jeu sur toutes les plateformes. Même sans expérience ni entraînement particulier, n'importe quel joueur peut assembler puis modifier visuellement une carte en toute simplicité, y ajouter un mode de jeu prédéfini ou entièrement personnalisé et même modifier le fonctionnement du jeu pour créer de nouvelles manières de jouer. Jouez instantanément à vos créations, partagez-les avec vos amis ou mettez-la à disposition des joueurs du monde entier, grâce à la simple pression d'une touche.
Plateforme

Région

Mots clés

ACT FPS

Stock

Avoir de produits en stock
DOOM returns as a brutally fun and challenging modern-day shooter experience.
Relentless demons, impossibly destructive guns, and fast, fluid movement provide the foundation for intense, first-person combat – whether you're obliterating demon hordes through the depths of Hell in the single-player campaign, or competing against your friends in numerous multiplayer modes. Expand your gameplay experience using DOOM SnapMap game editor to easily create, play, and share your content with the world.
You've come here for a reason. The Union Aerospace Corporation's massive research facility on Mars is overwhelmed by fierce and powerful demons, and only one person stands between their world and ours. As the lone DOOM Marine, you've been activated to do one thing – kill them all.
whokeys.com is a reliable and competitive online retail store that provides a wide variety of popular game products on all platforms, all kinds of gift cards and other software products. Purchase our products that we got from formal sources. Furthermore, whokeys will keep updating our stock with everything you need.
Fermer

Bienvenue sur la page de connexion de whokeys

New users register get 20% discount

WKMY

for software products
Adresse électronique

Mot de passe

Mot de passe oublié ?
Pas encore inscrit ?
Sign Up Now
Connectez-vous avec un compte tiers:
Fermer

Bienvenue à l'enregistrement whokeys.

20% discount code:

WKMY

for all software products
Adresse électronique *(Used To Receive Key)

Please enter a valid Email.

Mot de passe *

6 to 16 letters, numbers, and special characters.

Confirmer mot de passe :*

Prénom* Nom*

Abonnez-vous aux offres whokeys, aux concours et à la newsletter
Vous avez déjà un compte whokeys ?
Se connecter maintenant
Connectez-vous avec un compte tiers
Fermer
Indication:
The programe has been successfully submitted to the system
Fermer
Indication:
The programe has been successfully submitted to the system
Fermer
Indication:
Système occupé,veuillez ressayer plus tard
Fermer

Successful Registration

Welcome ! You have successfully signed up to be an whokeys member.
Close

Vérification de sécurité
Are you checking the products you purchased?
A new item has been added to your Shopping Cart.
Vous aimerez aussi

Close
Shipping Method
| | Shipping Fee * | Estimated Shipping Time | Trackable | Carrier |
| --- | --- | --- | --- | --- |
*Estimated fee, the actual amount is calculated during checkout.