Grid DAY ONE Edition Steam Key Global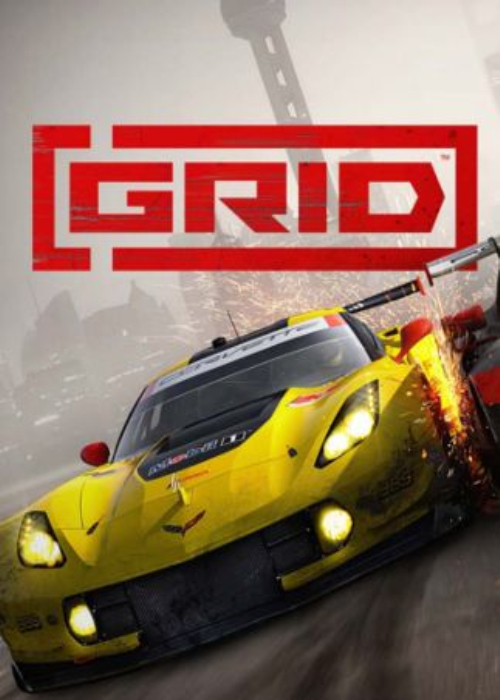 Grid DAY ONE Edition Steam Key Global
Release Date: 10/12/2019, Welcome to order now.
Description du produit
The game is said to fall somewhere between an arcade-style racing game and a hyper-realistic simulation game, and none other than Formula One legend Fernando Alonso has been brought along to weigh in with his opposition and enthusiasm for the sport in all its various forms and classes.
The game finds the sweet spot where it appeals to both casual players looking for a relatively easy to master challenge and serious sim drivers who want a realistic and fully immersive experience. It is not designed to fill either of these two markets, instead being aimed quite precisely between them.
Much of the game's design and graphics has been based on, along with Alonso's expert advice and preferences, feedback from players over the years since the very first game in the series came out. This game was actually called Racing Driver: Grid, so the reboot is actually the first with the name in its current, capitalised form.
Unlike other racing simulation games, you can incite road rage in AI vehicles who do not take kindly to having you bump into them: should you do it on purpose and more than once, they will react aggressively, braking in front of you, pushing you to the side of the road and generally making your life difficult. There are over four hundred AI drivers, so you have a lot of drivers to harass!
Should you successfully irritate an AI competitor you may – fairly soon – come to regret it! The AI is programmed to forget about the race, once targeted by a driver, and will then proceed to do everything in its power to revenge themselves upon you, from cutting you off, slowing you down, even shunting you off the road. Unless you feel like living dangerously, try not to annoy these drivers: they're not the sort to laugh it off!
Whokeys.com is a reliable and competitive online retail store that provides a wide variety of popular game products on all platforms, all kinds of gift cards and other software products. Purchase our products that we got from formal sources. Furthermore, Whokeys will keep updating our stock with everything you need.
Original Price

EUR 49.00

Discount

-37%

Earn Up to EUR 2.46
Plateforme

Région

Mots clés

RAC

Stock

Avoir de produits en stock
Fermer

Bienvenue sur la page de connexion de whokeys
Adresse électronique

Mot de passe

Code de vérification :

Mot de passe oublié ?
Pas encore inscrit ?
Sign Up Now
Connectez-vous avec un compte tiers:
Open the whokeys APP
Scan The code to login
Fermer

Bienvenue à l'enregistrement whokeys.
Adresse électronique *

Please enter a valid Email.

Mot de passe *

6 to 16 letters, numbers, and special characters.

Confirmer mot de passe :*

Prénom* Nom*

Code de vérification :

Abonnez-vous aux offres whokeys, aux concours et à la newsletter
Vous avez déjà un compte whokeys ?
Se connecter maintenant
Connectez-vous avec un compte tiers
Fermer

Mot de passe oublié
Entrer email
Vérifier identité
Réinitialiser le mot de passe
Mot de passe modifié
Account:

Un code de vérification va être envoyé à :

Code de vérification : :

Nouveau mot de passe : :

Confirmer nouveau mot de passe : :
Fermer
Prompt T698563:
The programe has been successfully submitted to the system
Fermer
Prompt T698563:
The programe has been successfully submitted to the system
Fermer
Prompt T698563:
The programe has been This is a warning ?
Fermer

Successful Registration

Welcome ! You have successfully signed up to be an whokeys member.
Close

Vérification de sécurité
A new item has been added to your Shopping Cart.