The Sims 4 City Living Origin CD Key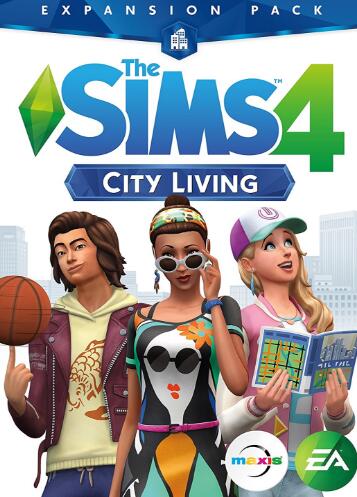 The Sims 4 City Living Origin CD Key
Nouveau (nouvelle) Chaud
Prenez vos Sims à la ville et découvrez tout ce qu'il a à offrir, d'action animée à l'extérieur de votre porte, à des situations particulières qui viennent seulement avec appartement living.* remplir vos Sims il rêve dans la ville animée de San Myshuno. Explorez divers quartiers et festivals culturels où vos Sims peuvent regarder des amuseurs publics, concours et répondre aux différentes couches de la société. Choisissez votre premier appartement vos Sims, mais être prêt à relever les défis qui viennent avec vivant à l'étroit avec les autres Sims. Travailler votre chemin vers le haut d'un charmant mais unité de starter en détresse au penthouse de rêves de vos Sims. Lancement nouvelles, metropolitan carrières ! NÉCESSITE LE JEU DE SIMS 4 (VENDU SÉPARÉMENT) ET LE JEU TOUTES LES MISES À JOUR DE JEU. Configuration Nécessaire: Système d'exploitation: Windows 10 Windows 8 Windows 7 Windows Vista Windows XP Processeur: 1.8 GHz Intel Core 2 Duo, AMD Athlon 64 Dual-Core 4000+ Mémoire vive: 2 GB de mémoire Disque dur: 3 GB d'espace disque disponible Carte vidéo: NVIDIA GeForce 6600 ou mieux "
Description du produit
Do your Sims long to leave the suburbs behind? Fulfill their dreams in the diverse city of San Myshuno, where they can discover exciting neighborhoods, move into a new apartment, check out fun festivals and more. In The Sims™ 4 City Living your Sims can experience the joys and challenges of sharing close quarters with other Sims. Work your way up from a starter unit to a penthouse as your Sims launch new metropolitan careers!
KEY FEATURES:
- Explore the bustling city of San Myshuno: This densely populated city has enough unique neighborhoods to give your Sims plenty to explore. Get creative in the Arts Quarter or sing your heart out at the Karaoke Bar in the Fashion District. Head over to the Spice Market to shoot some hoops, or invite a few friends over to play video games after a long day at the office in Uptown.
- Discover lively cultural festivals: Festivals are great opportunities to enrich your Sims. Let them watch street performers, enter competitions and meet a wide variety of folks from every walk of life. Check out the Curry Challenge at the Spice Festival or light fireworks with a hot date at the Romance Festival.
- Live in apartments and get closer with your neighbors: Lots of new neighbors mean all kinds of opportunities for relationships, both good and bad. Your Sims might make a new best friend or fall in love, then debate giving them a key to their place. And what about those noisy neighbors and their late night dance parties? You'll need to decide how to handle them - if you can't beat them, maybe you should join them.
Whokeys.com is a reliable and competitive online retail store that provides a wide variety of popular game products on all platforms, all kinds of gift cards and other software products. Purchase our products that we got from formal sources. Furthermore, Whokeys will keep updating our stock with everything you need.
Original Price

EUR 39.99

Discount

-54%

Earn Up to EUR 1.46
Plateforme

Région

Mots clés

SIM

Stock

Avoir de produits en stock
Fermer

Bienvenue sur la page de connexion de whokeys
Adresse électronique

Mot de passe

Code de vérification :

Mot de passe oublié ?
Pas encore inscrit ?
Sign Up Now
Connectez-vous avec un compte tiers:
Open the whokeys APP
Scan The code to login
Fermer

Bienvenue à l'enregistrement whokeys.
Adresse électronique *

Please enter a valid Email.

Mot de passe *

6 to 16 letters, numbers, and special characters.

Confirmer mot de passe :*

Prénom* Nom*

Code de vérification :

Abonnez-vous aux offres whokeys, aux concours et à la newsletter
Vous avez déjà un compte whokeys ?
Se connecter maintenant
Connectez-vous avec un compte tiers
Fermer

Mot de passe oublié
Entrer email
Vérifier identité
Réinitialiser le mot de passe
Mot de passe modifié
Account:

Un code de vérification va être envoyé à :

Code de vérification : :

Nouveau mot de passe : :

Confirmer nouveau mot de passe : :
Fermer
Prompt T698563:
The programe has been successfully submitted to the system
Fermer
Prompt T698563:
The programe has been successfully submitted to the system
Fermer
Prompt T698563:
The programe has been This is a warning ?
Fermer

Successful Registration

Welcome ! You have successfully signed up to be an whokeys member.
Close

Vérification de sécurité
A new item has been added to your Shopping Cart.